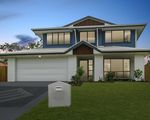 Friendly and Sharp operator
Sharon is a friendly and sharp operator. She answers property questions promptly, accurately and is an incredibly hard worker.
Sharon has great market knowledge and it was a breath of fresh air to deal with an agent who has insight and a thorough understanding of DHA leased properties for investors. I highly recommend buying (or selling) your next property with Sharon from Hudson Property.
SILVANA - ALBANY CREEK