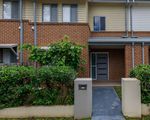 So friendly and professional
I would like to pass on my gratitude to you Tracee for making the purchase of my new home at 76 Lakeview Drive Cranebrook, such a pleasant experience. From start to finish you were always very friendly and professional, and always more than willing to make the trip to Penrith for me to have my extra inspections for measure ups etc. The whole experience was very smooth and uncomplicated and made very worry free by such a lovely salesperson. Nice to know there are still such caring people out there when making such a big financial decision.
Thanks again Tracee.
Nicole Coppola - Cranebrook